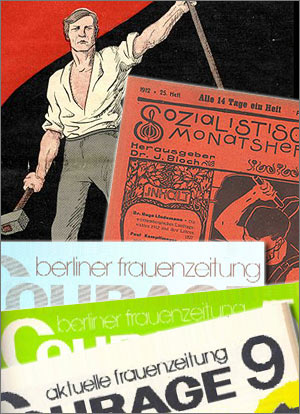 Digital Library
Since 1998 the FES Library amends its collection of conventional material with digital publications. The main focus in this context is the collection development of born-digital FES publications. With this part of its Digital Library the FES Library maintains the general repository for all digital FES publications from Germany and abroad.
Besides this, other digital collections like retrospective digitized journals, magazines or press services complement the Library's stock development within its specialised subject collection You will find more information on this collections on the respective German information pages.
A huge number of digital publications from political parties and trade unions can also be retrieved from our general catalogue.
Please contact us if you need more information on the different collections within our digital library.